Ordain Women is hosting a weeklong celebration of women's history in recognition of this years theme, "Honoring our past, envisioning our future." Each day this week we will be sharing a new post highlighting stories of women from all over the world, submitted by you. If you would like to share women's history from your area, you can send your submission to: ordainmormonwomen@gmail.com. This post is one installment in this series.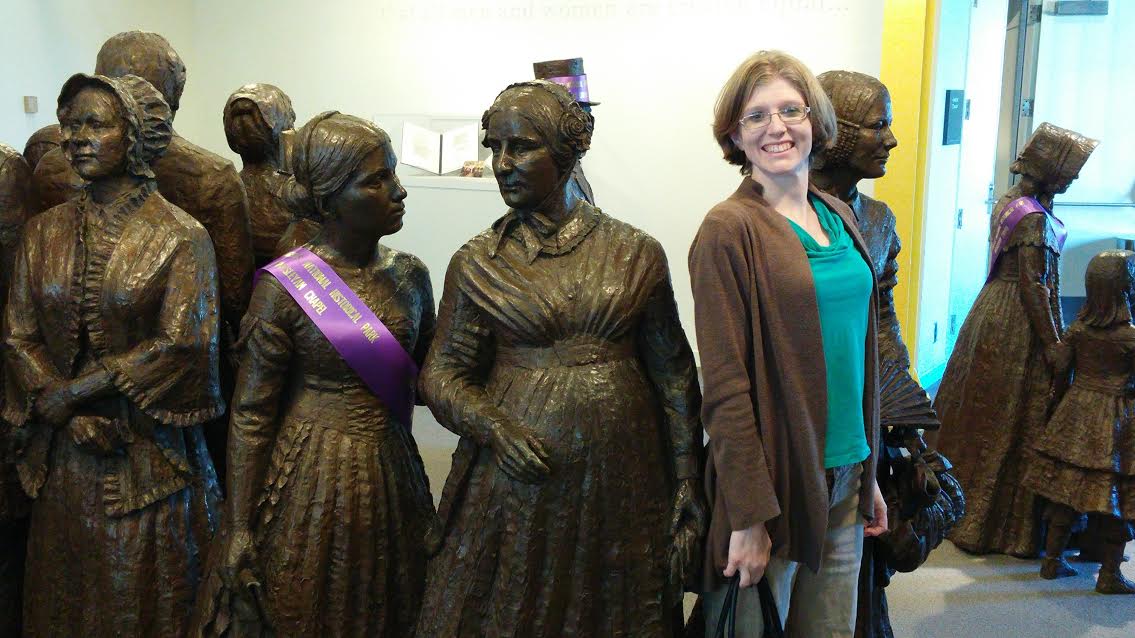 This is me with the "First Wave" statue set at the Women's Rights National Park in Seneca Falls, NY. It was both powerful and humbling to see the faces of the women who started the movement that changed the country for good, and to walk in the places where they walked.
This post was submitted by Elizabeth Siler Moore who lives in Colorado.