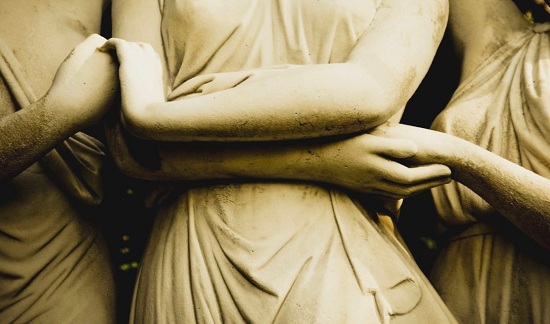 I became aware of Ordain Women shortly before the first General Conference action. I had recently become a part of the Mormon Feminist community after an incident with a priesthood leader proved to me that I could no longer ignore the inequalities at church. This was not the first time I had seen a priesthood leader use his position inflict damage on others and I realized that there was no redress for women in that situation. I came to the conclusion that there could be no place for me in such a church. I thought there was no hope for change and I knew there was no process in place for me to try to make things better. However, when I first read about Ordain Women I cried tears of joy. I cried because even though I didn't want the priesthood I was not the only women who noticed the inequality in the church. I cried because I realized that maybe there was hope for change and equality after all. I had never met any of these women but their courage and example helped me to find a way to stay in the church.
I do not personally feel the call to ordination. I am a believer is working within the system for incremental change. I want to see women as part of the organizational body of the church, whether they have the priesthood or not. However, as I have read the stories of those who feel called to the priesthood I have been inspired and heartbroken all at the same time. I read their stories and I hurt for my sisters and I remembered that the most fundamental part of the gospel is love. We are commanded to love God and to love one another. I do not have to agree with someone to love them. I do not have to agree with someone to listen to their experiences and try to understand their pain.
There is room in Mormonism for everyone. Elder Uchtdorf said "Regardless of your circumstances, your personal history, or the strength of your testimony, there is room for you in this Church."  I take him at his word and I believe that this church is for all of us. Church is not for the perfect; it is for the questioners, the strong, the weak, the doubters, the rebels, and the sinners. We are all trying to become better people and trying to become more like the Savior. I may not want the priesthood for myself but I know that I want the women who do sitting in Relief Society next to me, teaching me in gospel doctrine, teaching my children in primary, leading by example in Young Womens, and I want us to serve together. I believe that as sisters we can all work together to build God's kingdom no matter our differences.
Honoring our past,
Envisioning the future.
---
Shelley Smith, the author of this post, is a lifelong LDS member living and working in Texas.