In stark contrast to the tragic finality of Kate's excommunication, I was encouraged to read the Church's desire to make it clear that holding a profile on Ordain Women with one's views publicly stated is not a disciplinary offense.
I saw that statement as a step forward. Combined with Elder Christofferson's recent positive answer to a question on whether or not someone can publicly support Ordain Women and be temple-worthy, I choose to look for hope that the Church is making room for a variety of opinions that are in sync with LDS doctrine (like views on equality). As Hugh B. Brown, former Member of the First Presidency, said in a BYU Devotional: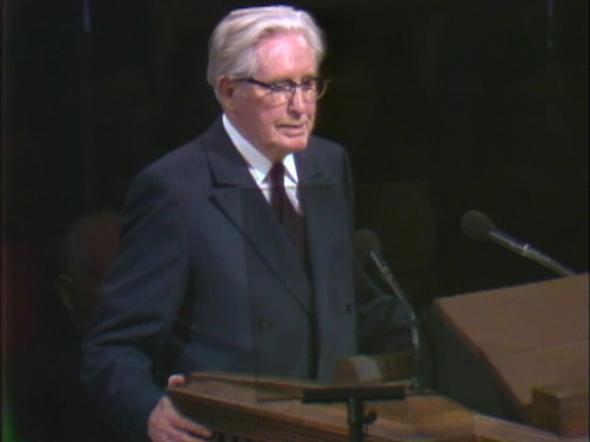 "Preserve, then, the freedom of your mind in education and in religion, and be unafraid to express your thoughts and to insist upon your right to examine every proposition."
President Brown delivered these words in 1969, when our country's racial tensions were incredibly high, and only a year after Martin Luther King, Jr. was assassinated. It is no secret that President Brown publicly expressed his desire for the priesthood and temple ban for Black men and women to end. I thought of all the brave Mormon men and women instrumental to the revelatory process that ended the ban when I read Dr. King's words quoted from Christiane's recent OW profile, "Human progress never rolls in on wheels of inevitability; it comes through the tireless efforts of men [and women] willing to be coworkers with God."
We learn repeatedly in the scriptures that revelations do not come until they are wanted. I worry every day that faithful members who desire equality will start listening to those who tell us to leave the Church if we aren't content with the way things are. I do not believe that's what God wants, and I don't think that's what the Brethren want, either. And so I stay, and take heart in President Uchtdorf's counsel: "… if we stop asking questions, stop thinking, stop pondering, we can thwart the revelations of the spirit."
Kate's experience is truly an anomaly: out of over 600 public OW supporters with profiles, and thousands more who share their support openly with family, friends, and ward members, she alone has received formal discipline. Many have received informal discipline, but I am hoping earlier statements by Elder Christofferson and the Newsroom about OW are remembered and noted by local leaders, rather than focusing on the local decision of one leader in Washington DC. The inclusive future of Mormonism depends on this.
Honoring our past,
Envisioning our future.
---