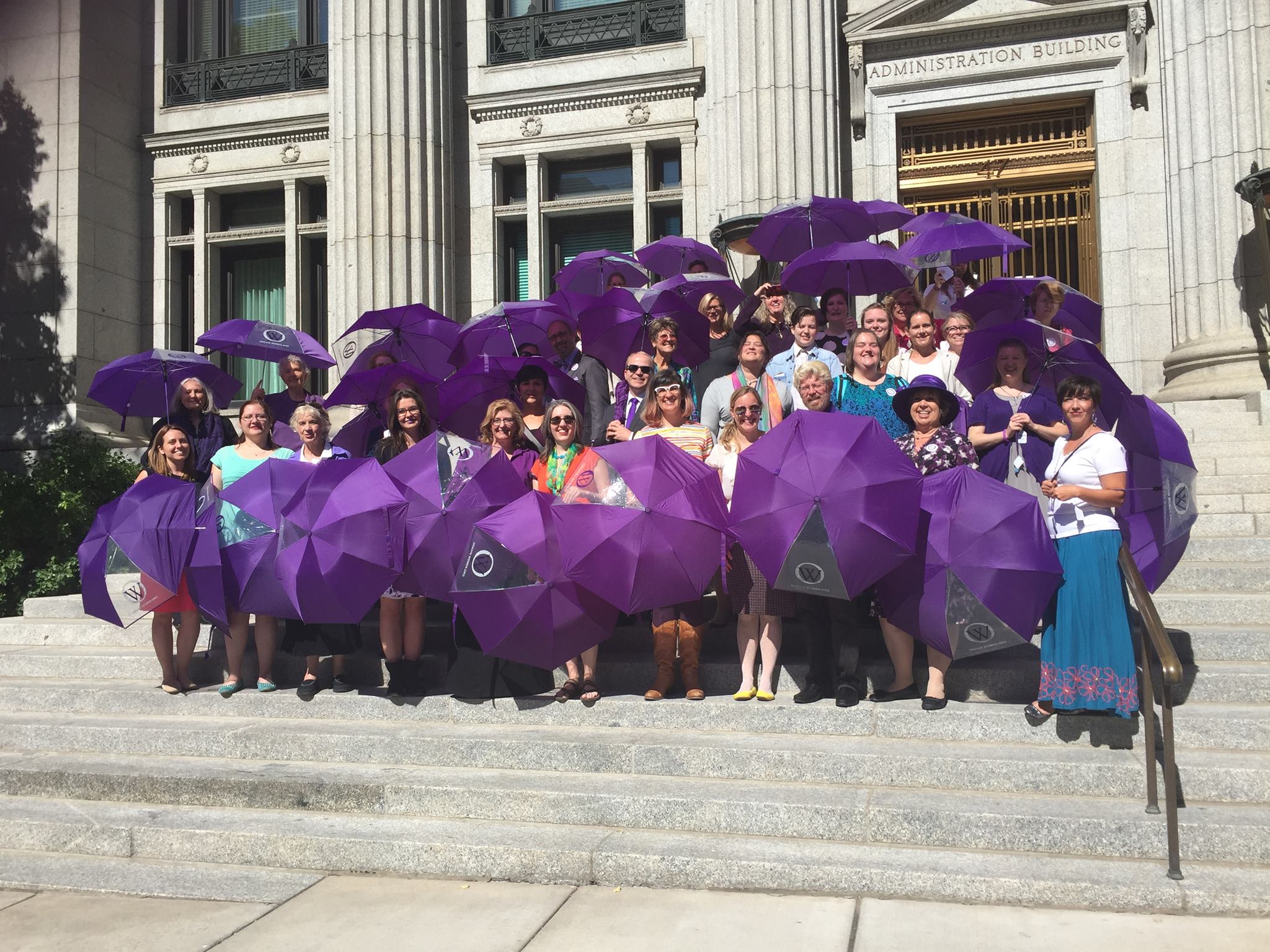 I've often quipped that I'm Ordain Women's answer to the question, "Isn't a public call for women's ordination precipitous?" After over 30 years of speaking and writing about this issue with a handful of others, I am thrilled that the discussion has finally gone viral. I don't think there's any doubt that Ordain Women's initiatives—its ever-expanding list of profiles and, like last week's Let My Voice Be Heard, its public actions—have been a major catalyst for the recent explosion of interest in the question of women and priesthood ordination and amplified the work of all in the Mormon feminist community who hope for a more inclusive Church.
But is there any evidence that OW's initiatives are making a difference in the institutional Church? I think so. Since OW's launch, I've noted a number of hopeful shifts in Church discourse on women and priesthood—particularly in the writings of President Linda K. Burton, Sherri Dew, and Elders Dallin Oaks, Russell Ballard and Neil Anderson.
The question of women's ordination had to enter the realm of the thinkable before it could ever enter the realm of the possible. What we conceptualized and called for had to be clear, specific and actionable. While recognizing and supporting the many lists constructed over the years by Mormon feminists of institutional changes that could make Mormonism more inclusive, a number of us believed that the structural inequity in the Church was such that anything less than ordination seemed insufficient.
By January of 2013, when several of us came together to form Ordain Women, the seeds for a widespread discussion on the topic of women's ordination already had been planted: The "All Are Alike unto God" document, calling on general church leaders to thoughtfully consider and earnestly pray about the question of women's ordination and the integration of women into the decision-making structure of the Church, had been mailed to church leaders and several hundred women and men had already signed in support of it; Mormon blogs, such as Exponent, Times and Seasons, Patheos and Zehepholod's Daughters, had begun to address the issue more frequently. Ordain Women's actions amplified these and other Mormon feminist initiatives, igniting the following significant institutional responses that should help facilitate the ordination of women.
First and foremost, crucial questions about women and priesthood are being asked. President Burton, speaking at the BYU Women's Conference on May 2, 2013, said, "We rejoice that we are privileged to live in this season of the history of the Church when questions are being asked about the priesthood. There is great interest and desire to know and understand more about the authority, power, and blessings associated with the priesthood of God."
Second, Church leaders are openly admitting that people are struggling with—or at least, perplexed by—the question of why only men hold the priesthood. Many, like Elder Andersen and Elder Ballard as well as Sherri Dew, admit they ultimately don't know why men have the priesthood and women don't.  In the October 2013 general conference, Elder Neil L. Andersen answered the question, "Why are the ordinances of the priesthood administered by men?" by citing 1 Nephi 11: 17: "I do not know the meaning of all things." Elder M. Russell Ballard, speaking at BYU's 2013 Campus Education Week Devotional, asked, "Why are men ordained to priesthood offices and not women?" His answer: "When all is said and done, the Lord has not revealed why…" Similarly, Sherri Dew, in her book Women and the Priesthood, writes: "Why aren't women eligible for priesthood ordination …? . . . [W]e don't know." (106)
Third, priesthood and men are not synonymous.  Heretofore, priesthood was so associated with maleness, that asking a Mormon woman if she wanted to be ordained was like asking her if she wanted to be a man. Church leaders, including Elders Andersen, Ballard and Oaks, now have clearly stated that men are not the priesthood. Uncoupling priesthood from maleness and recognizing that it is a power that is not gendered is an essential step in extending full priesthood authority to all worthy adult members of the Church.
[This is part 1 of a two-part series.  Please see tomorrow's post for more!]