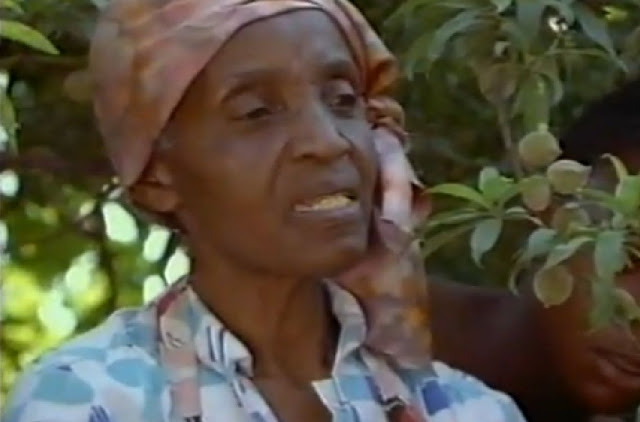 What breaks my heart is how little we hear about Black LDS women and their amazing stories. Julia Mavimbela was one such amazing Black LDS woman, whose testimony and dedication to service helps strengthen my faith. I would like to share her story, because it impacted my faith.
Before I go on and expound on how Sister Mavimbela's thoughts, sayings, and actions helped strengthen my faith, I'll give a little background.
Sister Mavimbela (1917-2000) was a LDS woman who served in many different capacities in the church. Additionally, she was the leader of several women's organizations in South Africa, including National Women of South Africa and Women for Peace. She was the organizer of many other service initiatives.
There's a story about Sister Mavimbela that deeply touched me as I studied about her and her life. In 1976, riots erupted in Soweto. She quickly noticed that the youth were not responding well to the riots, and there was a lot of hatred. This prompted her organic gardening project—the youth would find "useless and ugly" places in Soweto "with the beneficial and beautiful."
She said, "This message is my message to young people. They should have it in their hearts. Let us dig the soil of bitterness, throw in a seed, show love, and see what fruits it can give. Love will not come without forgiving others. Where there has been a blood stain, a beautiful flower must grow."
Forgiveness and love are such simple words and relatively simple concepts, but they are hard to live. I think of her teaching youth to grow seeds a place that may not look beautiful—a place surrounded with tension and pain. In my own life, I absolutely feel that there are really hard and difficult things I deal with, and I know how easy it is to let myself be surrounded by bitterness. Sister Mavimbela reminded me of how truly important it is to let love and forgiveness grow, so that the "beneficial and beautiful" are able to bloom. Getting rid of unnecessary resentful thoughts that I have towards others and myself is really challenging, but I know that finding ways to channel bitterness into something beautiful is worthwhile and brings me closer to my Heavenly Parents.
Honoring our past,
Envisioning our future.
---
Tinesha, the author of this post, has a profile on Ordain Women.