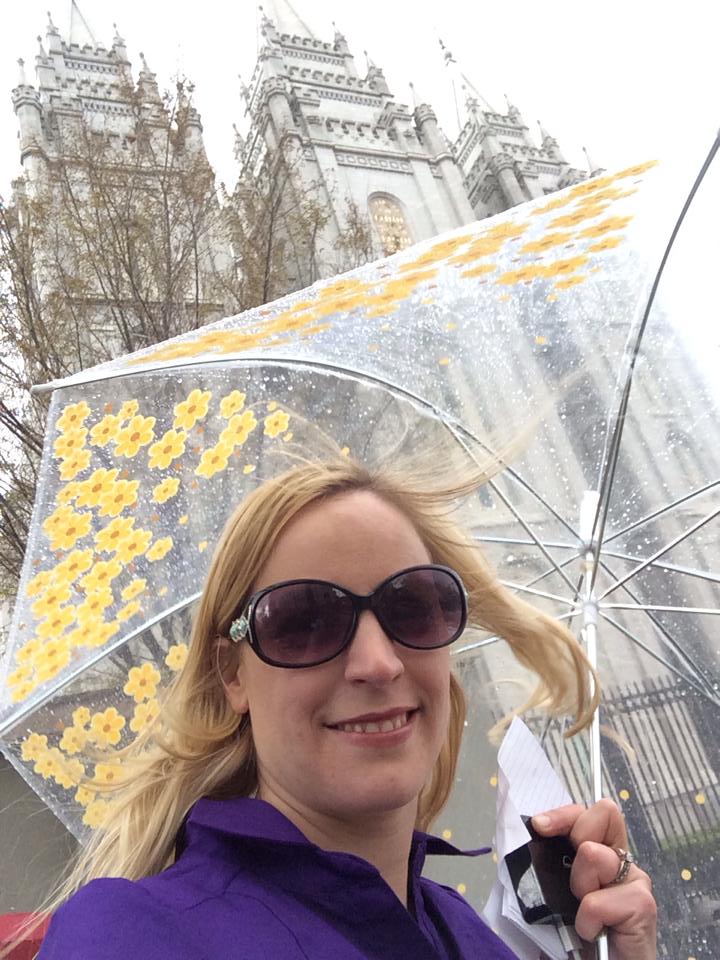 (photo taken April 2014)
I have tried to attend The Priesthood Session of LDS General Conference twice. Once on temple square with hundreds of other courageous women and once at my local stake center just north of Atlanta, GA with two close friends and fellow board members. Both times I was turned way with a smile and a hug. Both times I left with tears and a broken heart. Yet here I am. Again. Standing in the rain, dressed in purple and asking with a pure heart. Please let me in. I need to be in that meeting. I need to hear the words of His servants, teaching and guiding His church. I need to learn what the priesthood means to us in modern times. I need to be able to teach that to my sons and daughter. I have felt my Heavenly Parents guiding me to these doors twice before and so here I am again. Pleading someone, anyone, to please let me in.
You see, I believe in a church that is ever changing and all encompassing. I believe in continuing revelation and at the heart of it all, I believe that Christ is the head of our church. I believe that if He were here today He'd walk out to my car, dry my tears of fear and rejection and welcome me into His building, His meeting and His space.
So here I stand, knocking, pleading, Please let me in.
Honoring our Past,
Envisioning our Future.
---
Joanna Wallace, the author of this post, is on Ordain Women's Executive Board as the Social Media Chair.