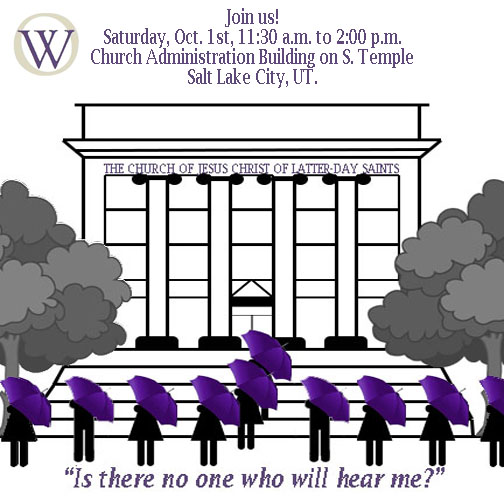 Ordain Women fully understands that the authority to receive revelation for The Church of Jesus Christ of Latter-day Saints rests with President Thomas S. Monson and we do not seek to usurp that authority. However, Ordain Women also recognizes that Church history has many examples of how the seeds for particular revelations were planted by individual Church members. Because of that history, we believe that it is our responsibility, as Church members, to be active participants in the revelatory process—to bring concerns to our leaders and to urge our leaders to take those concerns to the Lord in prayer.
That belief forms the basis for our upcoming action on Saturday, October 1, 2016, during which we will be collectively and individually lifting our voices as we seek to be heard by Church leaders. On that day, we will come together in City Creek Park at 11:30 a.m. to begin our action with singing and prayer. Each participant will be given a purple Ordain Women umbrella. Holding our umbrellas aloft, we will walk to the Church Administration Building at 47 East South Temple, Salt Lake City, UT 84150. On the sidewalk in front of the building, between 12 noon and 2:00 p.m., we will stand, walk, watch, and wait while Church leaders meet inside between conference sessions. One by one, we will climb the steps to the Church Administration Building to request a meeting with a general authority or general officer of the Church to raise the question of women's ordination to the priesthood in the LDS Church.
Earlier this year I stated that "[n]o matter what path we took to come together as Ordain Women, we are unified in our hopes, desires, and beliefs that all members of the LDS Church who have a divinely inspired call or desire to serve in positions and minister in ways that require priesthood authority or power must be ordained."
If you share those hopes, desires, and beliefs, come and join us in lifting our voices.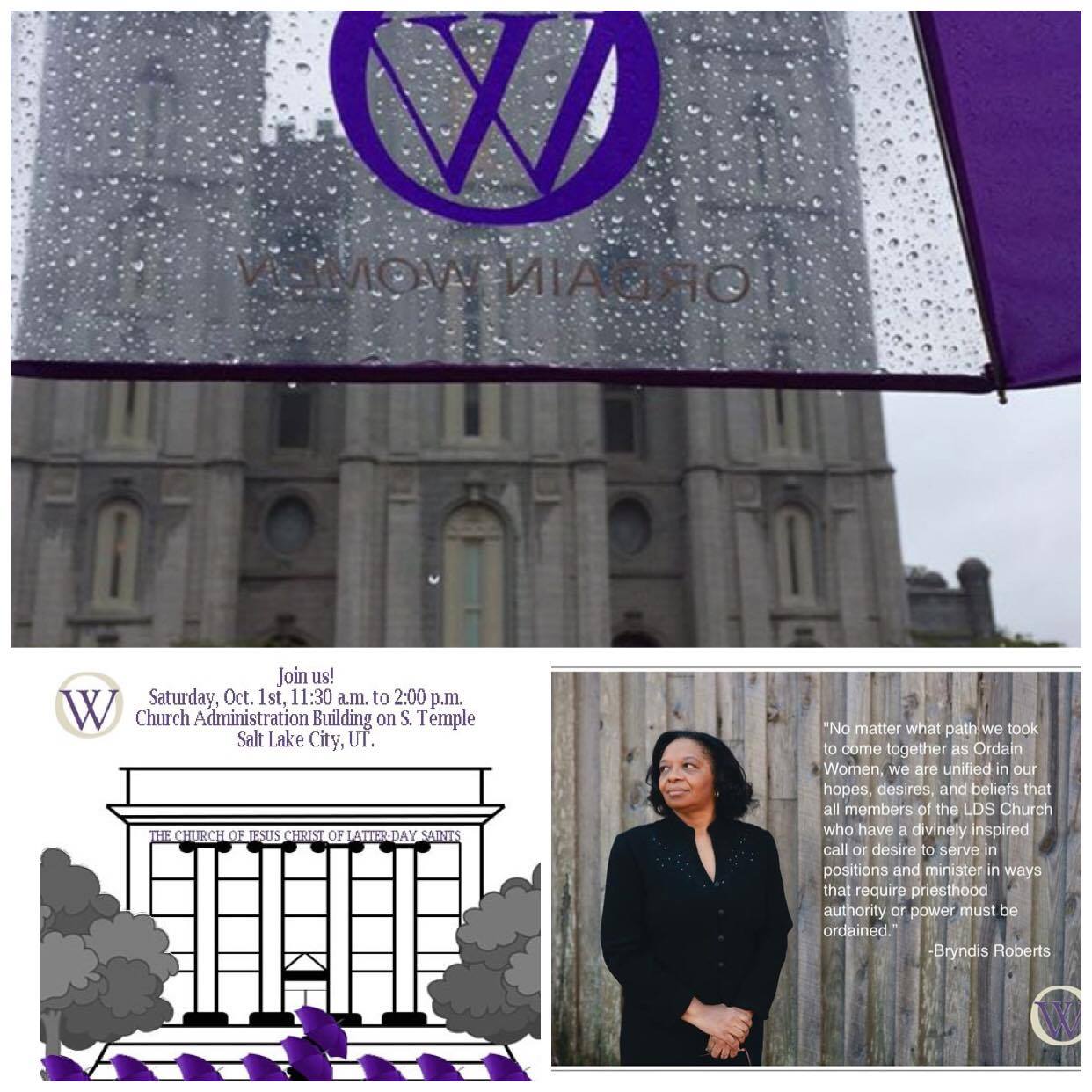 ---
To read more about this action and how you can participate from near or far, follow this link.
To RSVP on Facebook, follow this link.
If you would like to donate funds to help us fund this action, please go to the "Donate" button in the upper right-hand area of this page.