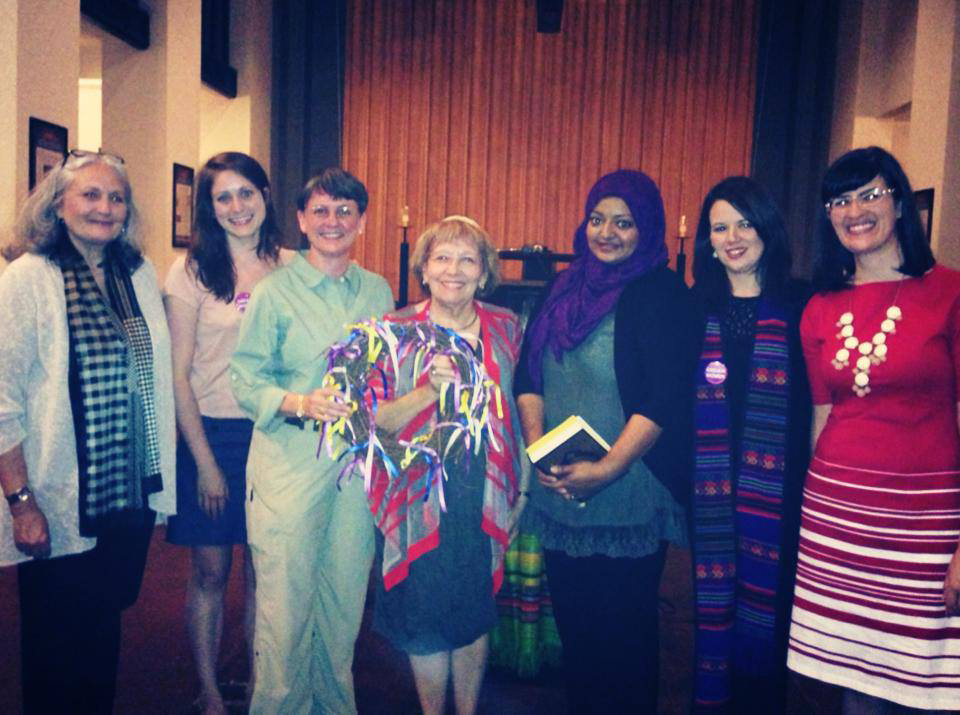 Some accuse women of being power-hungry if they advocate for women's full inclusion in their faith traditions, treating spiritual power as if it were in short supply and something to be hoarded rather than shared. What they fail to acknowledge is that there is no shame, nor are there accusations of improper ambition, attached to men who aspire to ordination, pastoral leadership, the opportunity to preach and lead others in prayer, or stand and pray in holy places. Neither should there be for women.
But religion not only affects those of us who claim denominational affiliation. It significantly influences the global community. Recognizing this, the United Nations Research Institute for Social Development sponsored a multi-country study from 2007 through 2009 to look at Religion, Politics and Gender Equality. Religion, the UN study demonstrates, is a part of the fabric of our world and impacts the rights of women globally.[1]
If we care about a just society, we all have a stake in whether or not our religious communities help liberate or subordinate women. "Across the world religions," writes religious scholar Christine E. Gudorf, "feminists are clear that the dignity and welfare of women within religions and within their larger communities requires the development of women clergy, judges, and religious scholars. Religion should be more than simply a source of comfort for women resisting degradation and violence aimed at them; it should be, and could be, a support for women liberating themselves from all kinds of violence against women … But in order for religion to be a source of liberation, it must develop the ability to critically examine its history and development and the impact that it has had on the lives of girls and women … who continue to look to religion for hope and support."[2]
Once a year, we gather as an interfaith community to state, unequivocally, that gender equality shouldn't stop at the doors of our churches, shrines, synagogues and mosques. This year's Equal in Faith Fast for Gender Justice in Religion is on March 8, International Women's Day. Sponsored by Ordain Women, the Women's Ordination Conference (Roman Catholic) and Ordain Women Now (Lutheran Church-Missouri Synod), Equal in Faith hopes to raise awareness about the role religion must play in eradicating global gender inequality. You can participate online, host an informal break-the-fast gathering with friends, or attend one of the Equal in Faith events in select cities. Go to EqualinFaith.org for more details.
[1] http://www.unrisd.org/unrisd/website/projects.nsf/%28httpProjectsForProgrammeArea-en%29/3F3D45E0F8567920C12572B9004180C5?OpenDocument
[2] http://www.pelicanweb.org/solisustv07n09supp6.html#section1