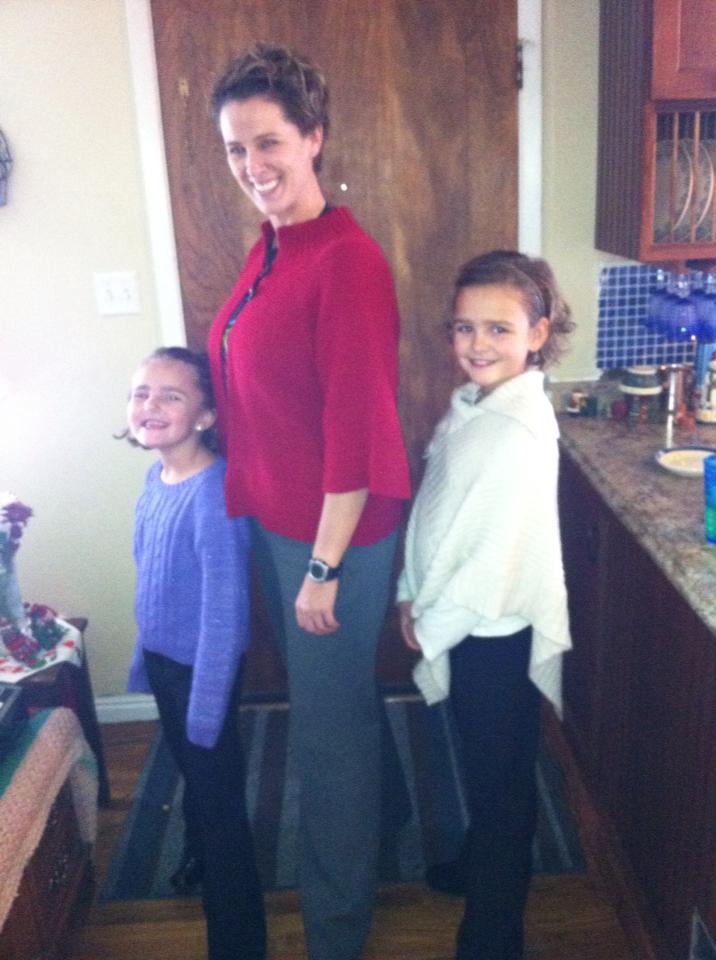 As we come to the end of 2015, I am reflecting on the theme that has guided Ordain Women's actions for the past year: Honoring Our Past, Envisioning Our Future. You may recall seeing photographs representing the many ways Mormon women exercised priesthood power through blessings and anointings. They have been lovely to see and inspirational to read about. But our past is more than pioneer history and in recent days my mind has turned to the more contemporary actions on which Ordain Women's foundation is built.
In December of 2012 I was heavily engaged in the online conversations regarding Wear Pants to Church Day. It was my first foray into Mormon activism. I had been devastated by the harsh words, and frankly unchristian, responses posted on the Facebook page. (I should note that I was not an organizer of the event.) At one point, the main organizer received death threats. On that cold Sunday I walked into my church building—the same building I had attended for 15 years—wearing pants. They were the nicest pants I had and I planned my outfit very carefully to make sure I was bringing my very best self to worship. My two daughters joined me in their best slacks and my teenage son walked behind me in a purple dress shirt. I was filled with fear but determined to demonstrate my support for the idea that this is a church that should be open to all.
Just a few months later, in 2013, I participated in Let Women Pray. This letter writing campaign to have a woman offer a prayer in general conference was my first attempt to directly approach the leaders of my church. I prayed and pondered about what I would include in my letter. My youngest daughter sent a coloring page of President Thomas S. Monson asking him to have a girl pray because it was only fair. In April, when Sister Jean A. Stevens gave the benediction, I wept. It was such a simple moment, and yet meant so much.
The history of Mormon feminism and womanism goes back generations. We have a beautiful heritage of strong and powerful women using their spiritual gifts and publicly working for equality. I love these stories. But for me, activism was only possible because brave women of today saw inequality and openly addressed it. I learned by following the organizers of Wear Pants to Church Day and Let Women Pray and their campaigns prepared me for the work I do today with Ordain Women. I am grateful for our history, both old and new, and look forward to a future wherein these women will see the fruits of their labor and gender equality in our community.
Honoring our Past,
Envisioning our Future.
---
Debra Jenson, the author of this post, is the current Chair of Ordain Women's Executive Board.