I have been actively involved in the organization and leadership of Ordain Women since April of 2013. As a result of my role with OW, you can imagine the number of conversations I have had with all kinds of people, both inside and outside the Church of Jesus Christ of Latter-day Saints. The most common question I get asked, from Mormons and non-Mormons alike, is, "Why don't you just leave and find a church that works for you?" Sometimes it is asked sincerely…. and other times it is obviously more of an invitation to leave. Here is my answer.
I stay because Mormonism is my home. This is where I found my Heavenly Mother and Father and this is where I learned about my divine nature. The gospel of Jesus Christ speaks to me, at a fundamental level and I cannot deny it. But of all the things that excite me most about Mormonism, I find incredible comfort and beauty in the principle of continuing revelation. The idea that our Heavenly Parents love us enough to speak to us today is at once groundbreaking and, yet, so obvious. The 9th Article of Faith states:
We believe all that God has revealed, all that He does now reveal, and we believe that He will yet reveal many great and important things pertaining to the Kingdom of God.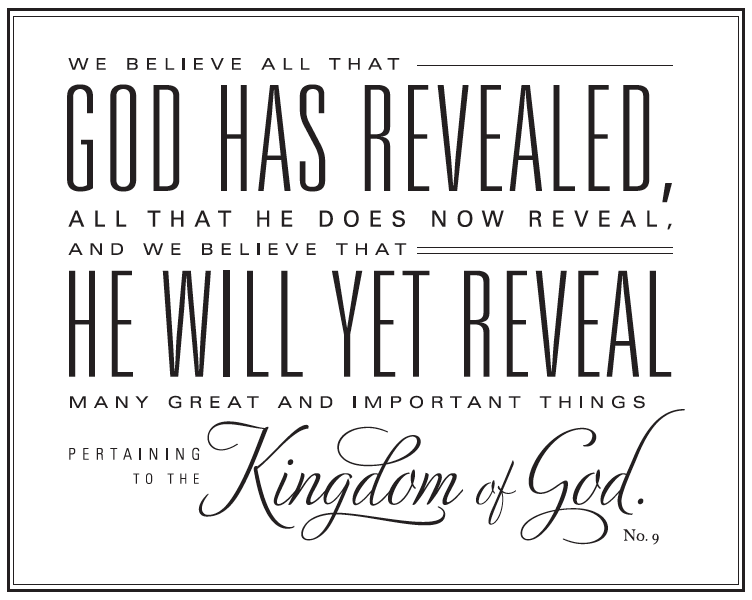 I love this passage so much that this past summer, when the Ordain Women executive board met at our annual retreat, I gave each of them a framed copy of it. I wanted them to remember that this principle—the gift of prophecy and revelation—is the foundation of our gospel and our church; and it is at the heart of the mission of Ordain Women.
For 2016, the Ordain Women theme will be "Ready for Revelation." It is a statement and a call to action. For three years we have presented ourselves faithfully. We have studied, pondered, and prayed. We spent 2015 honoring our past—learning about our pioneer ancestors—and imagining what our future could be. We have pleaded with our leaders to hear us and we have been rebuffed and refused.  We have done our part.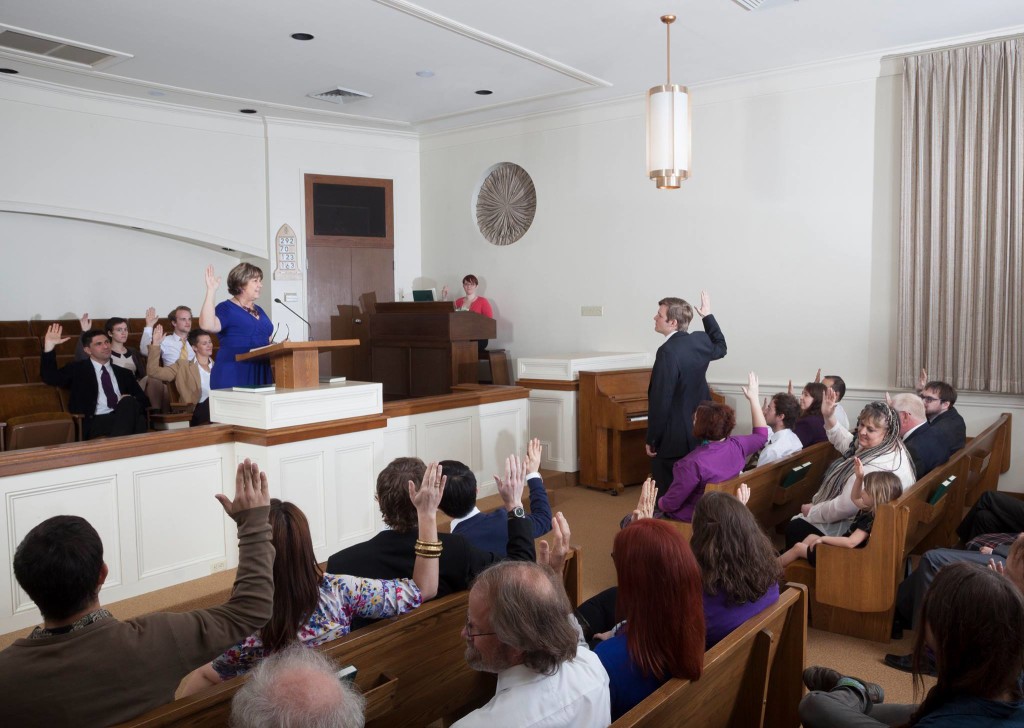 Now is the time to show what girls and women can be, if only we open our hearts and minds to the idea of ordaining women. In an effort to help us all imagine a church where women participate as full and equal partners, we will be sharing images depicting women fulfilling the duties of the Aaronic and Melchizedek priesthood and leading congregations. These images are powerful and inspirational. They may be shocking, but we invite you to sit with them and think about why they shock you. Ask yourself if they are wrong, or just new. I believe that when you take a moment to really look at them, you will see a church that truly honors and values women; a church where access to God is not limited by gender; and a church where all truly are alike unto God.
Now is the time to make that church a reality and now is the time to claim the promise of the 9th Article of Faith. Mormon Women are Ready for Revelation.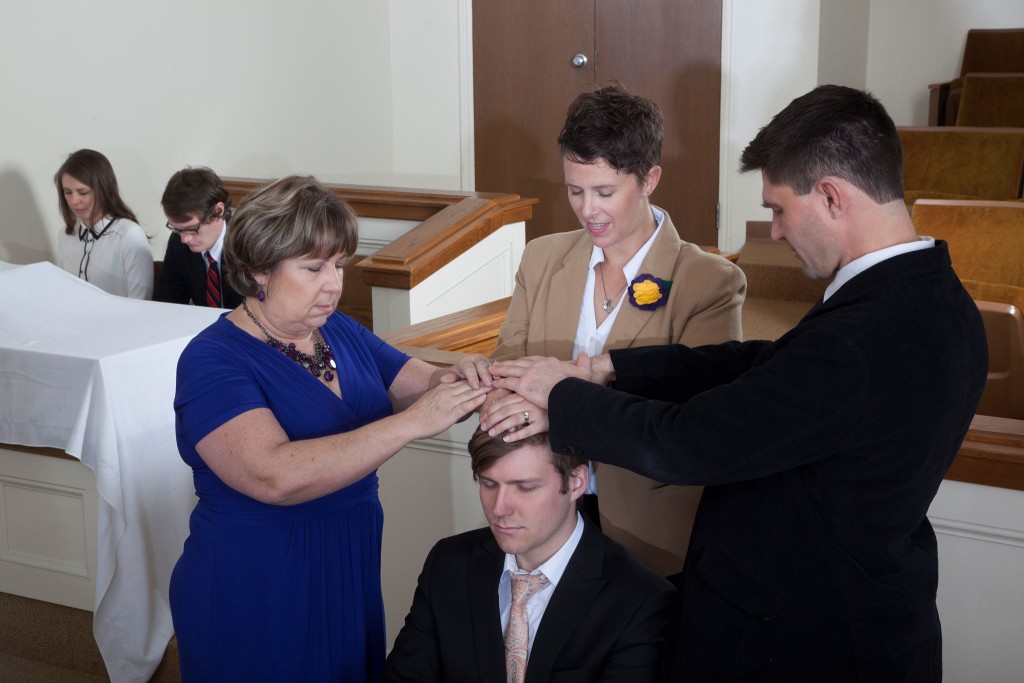 Ready for Revelation.
---
Debra Jenson, the author of this post, is Ordain Women's Current Executive Board Chair.