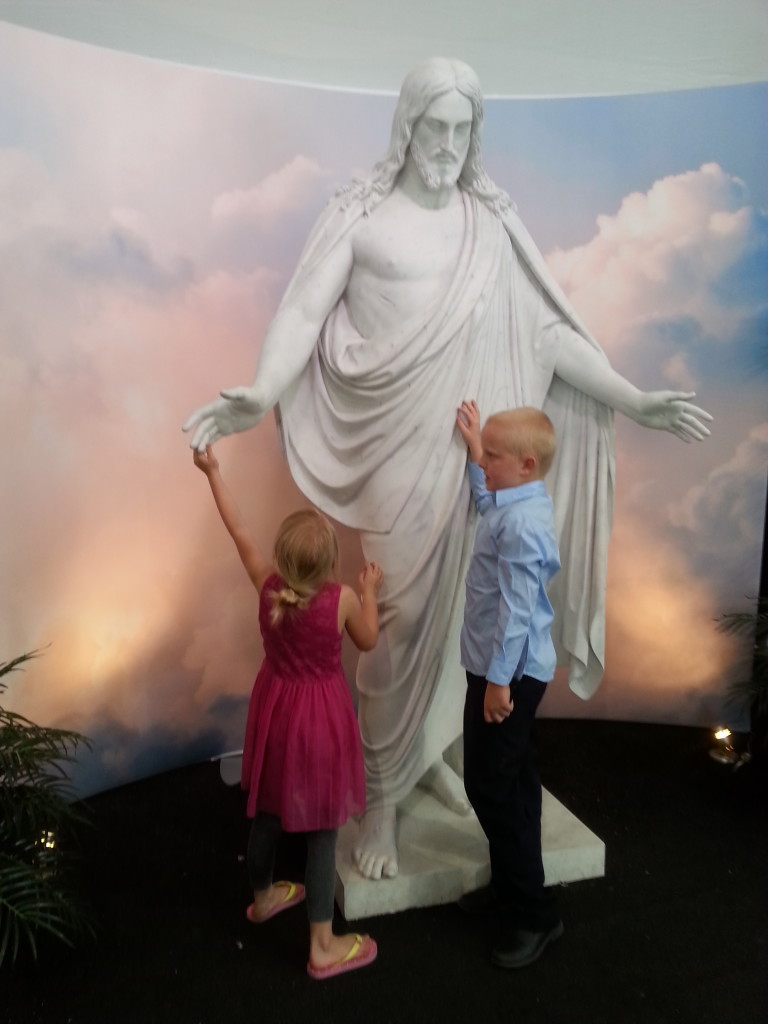 This afternoon I drove down to the Payson Temple open house on a whim. I hadn't really planned to go, but I found tickets available yesterday on the reservation website. I took my three kids (including a toddler during her nap time), and made the trek south to tour the new building.
I have good memories in temples, the best of which is the day I got married to my husband in the Bountiful Temple. Marriage, companionship and equal partnership always made sense to me.
And yet, four hours ago I was in a darkened cultural hall, watching a video clip about temples with three restless kids. Though distracted by them, I caught two significant parts of the movie's recorded message. First, Elder Holland got emotional reflecting on his love for eternal families and the temple – "Heaven would not be heaven without my wife there, too" he said. The other part was President Packer saying, "This is Heavenly Father's house. We come here to learn of Him, to communicate with Him, and to rest in His house." It bothered me. Elder Holland, you can't imagine being a God without your wife? I can imagine what that would be like. I see it in the temple every time I go. There's God – a man – without a wife. Where is our Heavenly Mother?
Do you know what I can't imagine? I can't imagine my husband having his own house, where our kids visit him, learn about his life, and spend time with him- all at the complete exclusion of me, his wife. I heard parents explain to their children in line in front of me, "This is a sealing room, where we can be sealed with our families so that we can return to Heavenly Father someday!" But I want my Heavenly Parents. My husband is in the military and we've spent years apart while he's deployed. It doesn't feel quite right when it's just me here with our kids. It wouldn't feel right to have just him here, either. It never feels right until we are both together again, as parents.
On the way home from Payson, I'd made plans to stop and see a Heavenly Mother art exhibit on display at BYU. I'd been told mistakenly over the phone by an employee that it would still be on display through tomorrow. I was disappointed to think that the place I could connect with my Heavenly Mother had to be a student art project and not the temple, but I was anticipating it waiting there for me. Unfortunately, all I found at the gallery was an empty room and ladder. I took a picture with my phone. There was no Heavenly Mother where I had expected Her, just like at the temple.
When Her role is nonexistent in our worship, study and even sacred temples, I also feel invisible in the eternities. A heaven where I don't exist and my children know nothing about me, just like Elder Holland said, wouldn't be heaven to me.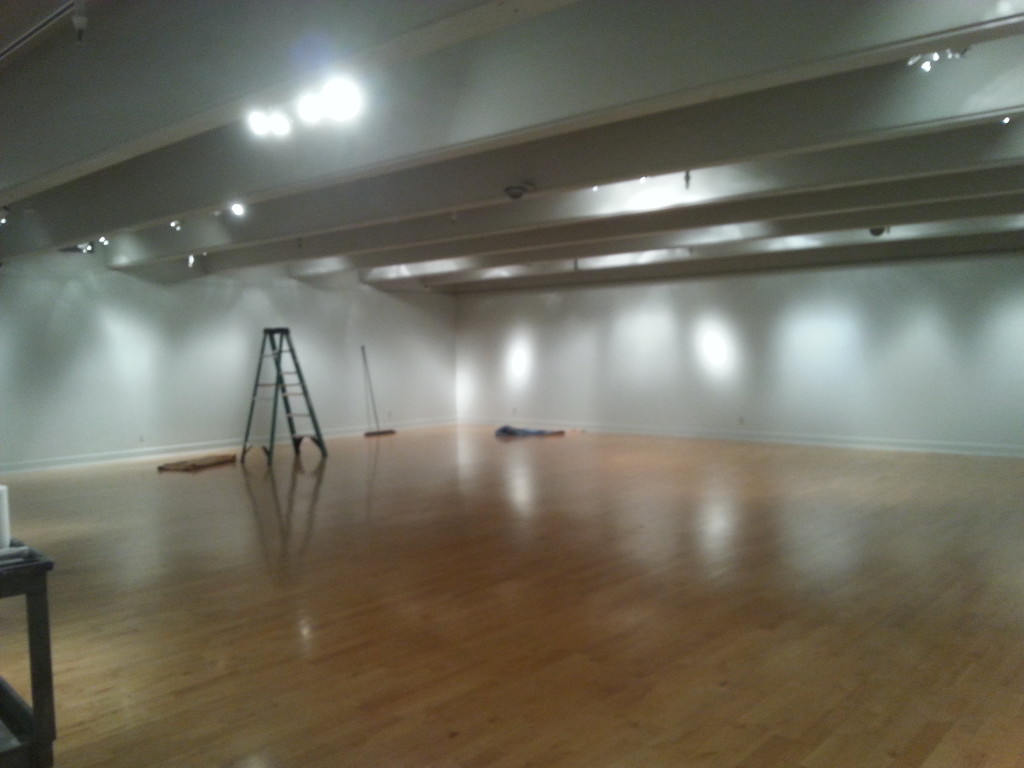 Honoring our past,
Envisioning the future.
---
Abby Hansen, the author of this post, has a profile on Ordain Women.