Today's Sunday Spotlight comes from Christa.  Who brilliant outlines inequalities in the church and what changes she thinks would be beneficial.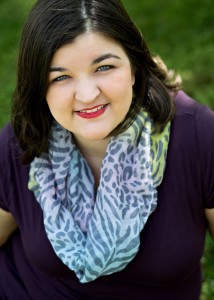 My parents joined the church when I was two and a half years old after being introduced to the missionaries by my nanny. I was raised in the church until I was twelve when my parents divorced, and I lived with my dad, who left the church. I was married and pregnant with my oldest children (twins) when the missionaries knocked on our door, and my husband and I took the discussions together and he joined the church.
Some of my favorite things about the church are first, the people. We all come from different backgrounds, especially in places outside of Utah. Many of us raised in different religions, with different ideas about who we are, where we came from, why we are here, where we are going. Yet we all come together with some sort of commonality on Sundays held together by either culture, beliefs, family or whatever it is that ties us to the church. I also really love the scriptures, I feel so close to the Savior and our Heavenly Parents when I study the scriptures.
I haven't had many callings, but I enjoyed being the Activity Days leader. But I also found it difficult because there was no guideline to follow. The upside is that also left room for doing less stereotypical girly activities. However, we also only had about $150 for the entire year to plan the activities for 8 girls.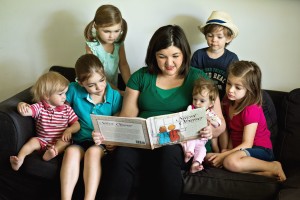 Some changes I would like to see implemented immediately would be, that many of the "priesthood callings" that have nothing to do with the priesthood, be opened to women as well as men. I would also love to see the Young Women's program and the Activity Day program get equal budgets to the Scouting program.
Many of the inequalities I see in the church relate back to ordination. Not in logic, but in how the church operates. Women can't be the ward clerk, that is a priesthood calling. But of the men who are ward clerk, many have no experience in finances while women with accounting degrees are passed over.
Also, my oldest daughters are eligible for baptism this month, and it was hard to realize my part in the day would be planning, sewing, and making food.
I was in a group on Facebook the first time I heard about Ordain Women, and initially I was of the mindset that I would support these women. This was before the first action even, and a couple weeks went by, and I realized: I am one of these women. Not just an ally. I know that this is a need and that it is right. And so I prayed, and I asked Heavenly Father if it was truly right for us to ask the Prophet and apostles to seek His guidance about women's ordination. And I was taken back in my mind to the day my daughter was injured and reminded of the promptings I had, and of the miracle I saw, and I knew it was right with the Lord.
I made the decision to post my profile because I wanted to share my experience in my profile, and how I can to an understanding of women's ordination. But even then when I knew in my heart it was right, it took my mind much longer to realize it.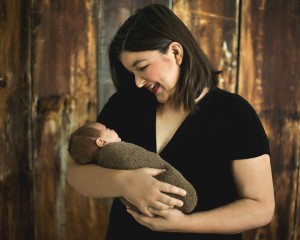 My family has been pretty supportive. My mom, while she doesn't want ordination, supports our efforts to have the question asked. A few members of my ward have come to me in support, but none openly. And my bishop at the time  was pretty horrible about it. I was called into his office amid a family crisis to be chastised. He kept saying things like "women have motherhood" and "I can assure you this will never happen." It didn't end on a good note, and I felt pretty isolated by my church leadership because of it. But one of the stake presidency counselors was very kind and said he saw no reason for it to be a problem. Which only showed me that it really is just a matter of who has the say.
Something that give me hope for the future is that I am the one raising my children, and I am teaching them that gender inequalities are not right and are not part of Our Heavenly Parents' plan for our happiness. And because of that, I hope they will grow to be strong members of the church, who help to eliminate the inequalities. That they will show a Christ-like love to everyone, and know that he does not discriminate based on gender or anything.