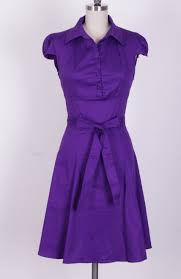 Ordain Women supporters plan to wear purple as we join other Mormon women in attending the General Women's Meeting on Saturday, September 27, in the Conference Center and other buildings around the world. By wearing purple, we want to show that we both love and support the church in its recent initiatives to make women more visible within our faith community and hope for a continued discussion about gender equality, including women's ordination.
Last year, the church announced that the General Women's Meeting, previously held once each year a week prior to the church's semi-annual General Conference in the fall, now also will be held a week before the spring conference. In addition to providing another opportunity each year for women to hear from their female leaders, the church has also made other changes to give women more voice and visibility, including an emphasis on collaborative, gender-inclusive councils, greater encouragement for women to serve missions, and the opportunity for women to both pray and speak in General Conference.
Ordain Women supporters and other active, engaged members of the LDS Church appreciate these initiatives. We pray leaders will respond thoughtfully and positively to all those who share their belief in the possibility of a more equitable religious community.