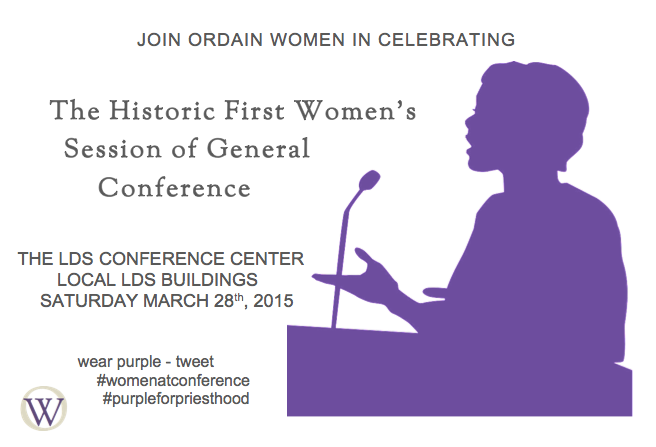 Ordain Women is excited to celebrate and honor the first Women's Session of General Conference by encouraging all supporters and allies to attend. We look forward to hearing the voices of our female leaders on important gospel topics and we hope it will be regarded with the same reverence and respect as other sessions of General Conference have in the past.
In January, Ordain Women requested a block of tickets from the Church of Jesus Christ of Latter-day Saints and that request has not been answered. Supporters who would like to attend in person with Executive Chair Debra Jenson are meeting at City Creek Park at 5pm on Saturday, March 28th then will walk and request tickets at the stand-by line. This is not an action, but a chance to gather together for a historic event. We are encouraging all those that support religious gender equality to wear purple to the meeting, wherever they attend, and to continue to have faith that our deepest heartfelt prayers towards equality will be answered.
Honoring our past,
Envisioning our future.
---
Joanna Wallace, the author of this post, is the Chair of Ordain Women's Social Media Committee.